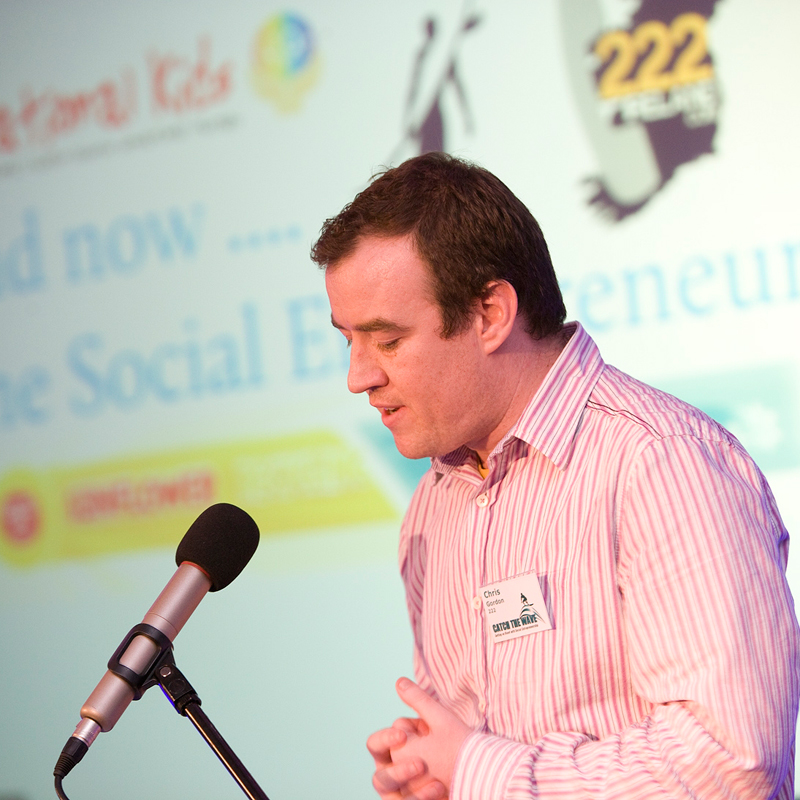 Quotes to live by
"Trust your passion, identify your dreams, and find the courage to share them with others, no matter how many times they call you a fool. If your vision has merit, no matter how impossible it may seem, someone will recognise it and make it come true."
Bill Strickland
Official Bio
Chris MM Gordon is a business and a social entrepreneur.
Chris' work focuses on Social Enterprise, Entrepreneurship, Startups, Cooperative Development, Exporting and Small Business in Ireland. He is a director of Treehouse, PosInform and 222 Ireland and Founder and Chair of the Irish Social Enterprise Network (Socent.ie) and the Irish Export Cooperative (ExportCoop.ie).
Through Socent.ie, Chris built Ireland's largest network of social enterprises, social entrepreneurs and social innovators in Ireland. Through the ExportCoop.ie, Chris brought together Irish SME exporters reducing business costs through cooperative means opening up new avenues for business growth.
Through his deep and broad engagement with social enterprises, his experience reflects grassroots organisations. He engages on national discourse and policy development providing sectoral reporting and proposals to government. Chris has featured in the Sunday Times, BBC, Irish Independent, RTÉ, Today FM, Sunday Business Post and other media. He recently contributed to the Jobs, Enterprise and Innovation Panel on Community Interest Companies in Ireland.
Chris is a Social Innovation Fellow from StartingBloc in the US, a Constellations Society Fellow from France, Tällberg Pathfinder Fellow from Sweden and a Boston College/ US Department of State awardee on Social Enterprise and Tackling Long Term Unemployment programme. Chris' passion is in outdoor facilitation and his community development experience, where he worked in Northern Ireland for a number of years.
Chris has a degree in Theoretical Physics from Queen's University Belfast, a Masters in Business from the University of Ulster and has spent time at Babson College, Dorset College and Boston College.
Aside from his work, Chris enjoys water sports, late night music sessions, exploring outdoors and holds a Guinness World Record for the most number of leprechauns in one place.
A Gallery of a life of Work & Play