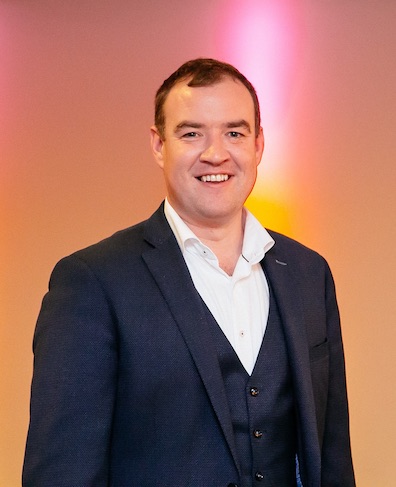 Chris MM Gordon MBS BScTheorPhys DipCorpGov ITS FInstLM MInstD

Chris is the CEO of the Irish Social Enterprise Network (Socent.ie), Managing Partner of Collaboration Ireland and BCorp Ireland. He is driven by those organisations that are Well Good.

Chris' work focuses on leading and managing European and Nationwide projects on Social Enterprise, Social Entrepreneurship, Corporate Responsibility, Social Impact, Startups, Cooperatives, Exporting, SMEs in Ireland and leading a life of passion and purpose. He is a director of Far & Wild and Founder of Socent.ie and the Irish Export Cooperative (ExportCoop.ie). Chris is the former Director of Social Enterprise NI.

Through Socent.ie, Chris built Ireland's largest network of social enterprises, social entrepreneurs and social innovators in Ireland. Through the ExportCoop.ie, Chris brought together Irish SME exporters reducing business costs through cooperative means opening up new avenues for business growth.

Chris engages on national discourse and policy development providing sectoral reporting, supports and proposals to government. Chris has featured in the Sunday Times, BBC, Irish Independent, RTÉ, Today FM, Sunday Business Post and other media. He has contributed to National and European policy papers for political parties.

Chris is a Fellow of the Institute of Leadership & Management in the UK, Social Innovation Fellow from StartingBloc in the US, a Constellations Society Fellow from France, Tällberg Pathfinder Fellow from Sweden and a US Department of State awardee on Social Enterprise and Tackling Long Term Unemployment programme. Chris' passion is in outdoor facilitation, youth work, social inclusion and his community development experience.

Chris has a degree in Theoretical Physics from Queen's University Belfast, a Masters in Business from the University of Ulster and has spent time at Babson College, Dorset College and Boston College.
Qualified and experienced consultant and facilitator mostly involved in third sector.
Experiences MC to large international events to smaller more intimate ceremonies.